GET INVOLVED WITH LEI-OUT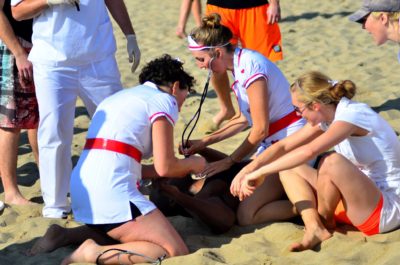 Lei-Out is a large tournament, and volunteers are an integral part of putting on the best event we possibly can. Your support helps not only the tournament itself but the local community. We're proud to now be a non-profit tournament where proceeds will go towards the local organization LAOUT (Los Angeles Organization of Ultimate Teams) and its youth partner SCYU (Southern California Youth Ultimate.)  Whether you can help for one or both days, or even if you have time before the tournament weekend even starts. There's lots of things you can do to help out.
Some of the possibilities include:
Morning Set-Up – Unloading merchandise. Setting up cones. Setting up field flags.
During the day – Helping out at one of the Frisbee Central locations. Be an on-site representative for two pools on Saturday (10 teams) and one bracket on Sunday (16 teams), where you simply ensure teams are inputting scores, and can answer questions, or get in touch with the tournament directors for help.
Afternoon clean up – Removing trash. Picking up all tournament related items.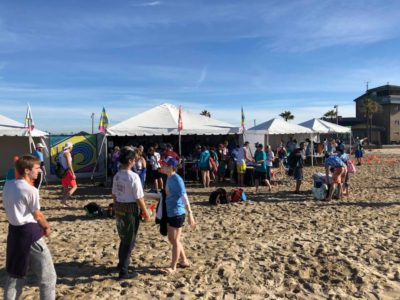 Lei-Out is also working towards environmental sustainability. Our goal is to reduce waste, focus on reusable products, promote water efficiency, reduce the number of vehicles going to and from the tournament, and keep the beach clean. If you're interested in this cause, please let us know, and we'll put you in touch with our Sustainability team.
We'll have items to raffle off for volunteers, including a dinner for two, and lots of other prizes. But we also have a few paid volunteer positions to help with our merchandiser Spin Ultimate during both days.
Put your name and email in the comment section, or get in touch with Andy directly at andybandit at gmail dot com